BLOG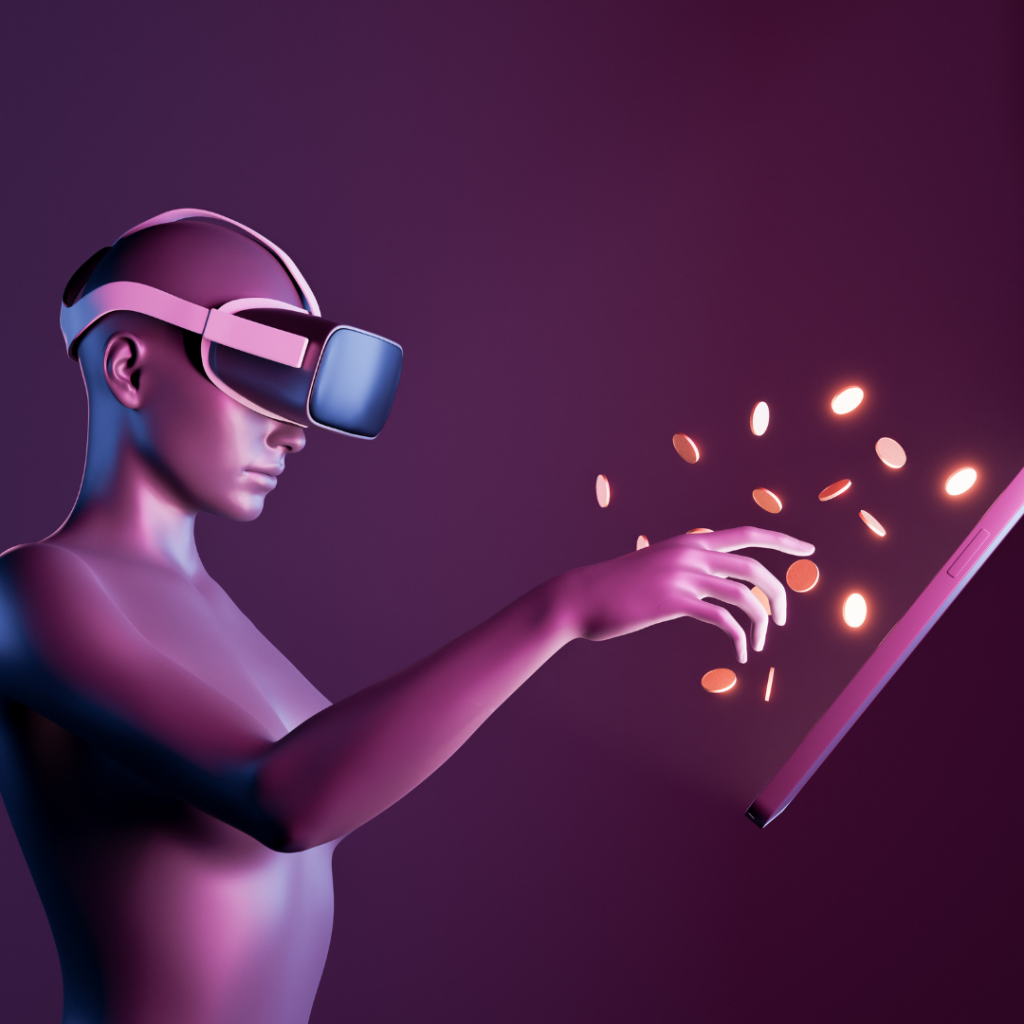 How To Invest in the Metaverse
VR is taking off. With Sony, Facebook, Google, and HTC all investing heavily in the platform and a growing community of independent developers, there are exciting times ahead. Of course, there are also some challenges-some fundamental areas that virtual reality needs to mature.
While many of these challenges are technical (like improving the way VR handles motion, for example), one challenge stands out: the current inability to efficiently transport digital goods between virtual worlds. End uses want to be able to move their items between VR worlds easily, but the current system is inefficient and flawed.
In this blog, we'll talk about how Harrington Starr is working to develop a new system that will make VR commerce possible and open up a vast array of opportunities for investors and developers.
Buying Land in the Metaverse
What made you buy a house? After all, it would be simple enough to bunk up with a pack of friends, move into a beautiful warehouse space, or (if you're really adventurous) rent out a mansion. But for some reason, people flock to residential plots, and it's easy to see why: zoning restrictions protect property values, but a lack of rent means you don't have tenant woes. Of course, the rental game is full of its own problems, but for many, it's an ideal solution.
Digital currency gives people more options than ever when it comes to both earning and spending. While cryptocurrency's main appeal in the past was as a cheap way to send money internationally, now the landscape is changing. Instead of seeking out foreign coins, suddenly, people are looking for international land. While there's something inherently appealing about the idea of claiming land in the Metaverse, it's important to be wary; because land ownership is handled differently in virtual worlds, buying land isn't quite the same as buying property in the real world, and there's a risk that you won't be able to sell it if it turns out not to be what you expected.
Buying NFTs in the Metaverse
The world of cryptocurrency is constantly evolving. New currencies are being created while others are being improved, and it is happening quickly. Until recently, all currencies were classified as utility or security tokens. A new class has emerged, however: NFTs. This new classification encompasses both fungible and non-fungible tokens.
Linden Lab recently deployed a new tool for adding "NFTs" (Non-Fungible Tokens) to the virtual worlds it operates. This may be the first instance where the virtual property has been traded between two different virtual worlds, but it likely won't be the last. Sufficient interest among users will drive the adoption of the NFT system, expanding the market for virtual property from strictly a single virtual world into the Metaverse.
Buying Stocks in the Metaverse
With so many companies and industries vying to get a slice of the virtual reality pie, it can be overwhelming for the average investor to decide which companies to invest in. One key company to watch is HTC, which has seen its share price more than triple following the launch of its first virtual reality headset: the HTC Vive. Today's investor, however, can buy HTC stock (ticker symbol: HTCKF) for just a few dollars more than its initial public offering (IPO) price.
How does "buying stocks in the Metaverse" sound to you? When was the last time you heard anyone talk about that? Well, maybe not that exact phrase, but that's basically the gist of the buzz surrounding virtual reality, and now that the Oculus Rift is one of them, it is making waves across the globe. (Not to mention that Facebook's Mark Zuckerberg dropping a cool two billion dollars on Oculus VR helped it become a household term, as well.) It's an enticing prospect-a virtual world where you could do anything and not have to bother anyone, become a billionaire, snap your fingers for anything you want, or whatever else you can dream up-but will it turn out to be just a glorified fad? Or can gaming, industry, and all others involved actually turn it into a real, viable, and profit-generating market?
What Is the Best Way to Invest in the Metaverse?
Virtual reality is a hot topic, and it's clearly an area that investors are enthusiastic about. Virtual reality content is starting to appear in online storefronts, physical stores, and on devices, you already have, so it'll be here before you know it. But it isn't the only digital reality out there. We're seeing the emergence of what's being called the Metaverse, which might be more entertaining and immersive than virtual reality.
In the Metaverse, you might find several brands and names that have set up shop. The economic growth in VR worlds might soon pick up pace much like real-world economies, only, everything would be decentralized. In essence, The offerings that the Metaverse presents could come in the form of many opportunities to invest and capitalize in. However, such quick ascension into the limelight could leave you skeptical, thinking, will metaverse succeed? Or is it just like any other thing that is trending?
However, the skepticism, though justified, should be followed up on regular basis from news sources, blogs, and articles. This would especially be required to be put into practice if you have investments and any ownership in the Metaverse.